Coffee Care At Home
Do you want help finding your favourite brew? Love tasting and comparing different coffees? Need to upgrade your brewing equipment? Looking for inspiration to send a coffee lover a gift? Or do you just enjoy drinking great coffee at home with friends and family?
To bring the coffee shop home...
HEAD THIS WAY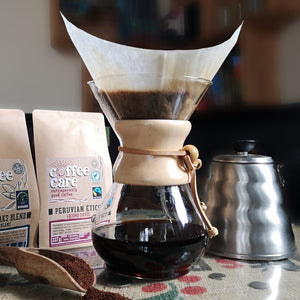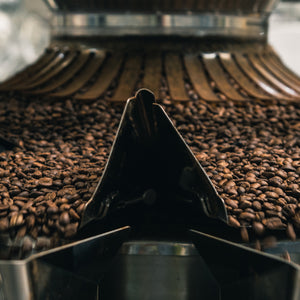 Coffee Care For Business
Do you want the assurance of consistent, Award Winning quality? Need a one stop shop that offers luxury coffees, the finest teas, extras and equipment backed up with fast response technical support too? Want a friendly, reliable supplier who can help your business thrive?
For great coffee made simple...
HEAD THIS WAY
Testimonials
"Thank you for your "outrageously good" coffee but also the 2 years of super friendly efficient service we have received since we took over in September 2019! Here's to many more."
Jackie, Meadowside Cafe
"Have bought this coffee several times to use in our camper van but it is SO delicious, I have bought some for home too!"
Wife of Yachtman, Amazon Customer commented on our Coffee Bags
"You guys have been nothing but fantastic, friendly and I love our working relationship. We shall still be using your fantastic coffee, and service. You have helped me when I didn't know what to order, and always go above and beyond."
Diane, Strid Wood Tearooms
"I just wanted to say how impressed I am with your professionalism and to say thank you.
Having only ordered the Taylors Organic Peppermint Tea Bags late this morning for them to have been delivered the same day was highly impressive and such an excellent service, also your packaging, thank you note and most importantly of all the free pack of biscuits, that was a very thoughtful touch.
I only have one a day so they will last me quite awhile, but I will certainly come back to you for anything else and of course to reorder in the future, well done and thank you again."
Pat, Skipton
"Thank you for all your help from the early days, setting up the coffee machine, training and the consistent supply of fabulous coffee beans. I have been really happy with the quality of the coffee and the service you have provided"
Saura Beattie
"Thank you so much for the order. Your coffee is beautiful!"
Hazel G
"We are so impressed with your service thank you so much. Guests have commented on the coffee and there have been 10/10 reviews on booking.com for the coffee too!"
Lynette and David, Craiglands
"Love this coffee. I've tried a few from Amazon and this is def my favourite. It has a smooth creaminess (I drink it black) that others don't have. No bitterness and great bags. Give it a go."
Vin D, Amazon Customer commented on our Coffee Bags
"Best coffee ever loved it and arrived promptly."
Carol, Amazon Customer commented on our Sumatra Mandheling Bold Bean
"A few years ago my husband bought me a single cup coffee maker and it took me some time to find a coffee strong enough in flavour, and low in acidity, which would give me the perfect cup of coffee for my taste. I have deviated from Espresso Lorenzo occasionally only to go back to it. For my tastes it is the best coffee I have found so far."
Amazon Customer commented on our Espresso Lorenzo
"Bought these for a camping trip and glad I did. Lovely coffee and so simple to brew. The bag has a vacuum sealer so the unused bags stay fresh till needed."
Mrs J, Amazon Customer commented on our Coffee Bags
"Lovely coffee and strong taste. Lovely flavour. I will be ordering again."
Jennifer, Amazon Customer commenting on our Coffee Bags
"This is my first 9, possibly 10 out of 10 coffee bag find! Quickly delivered and in a re-sealable packet. Delicious, tastes like quality cafetiere coffee, and easy. Good for taking in the campervan too."
Amazon Customer commented on our Coffee Bags